Posted by Shamir Lee on 10/07 at 03:07 PM
I know I just did a top 10 list, but c'mon! You know you want it. I've been on a Disney song binge the past few years days, so this seems appropriate. And everybody loves Disney songs, right? We all have our favorites, and while my list may not match yours, we can all agree that each of these films had good scores overall. From the Sherman Brothers to Alan Menken, Disney composers have created masterpieces. It's hard to limit this list to only 10 songs, and I feel like I'm betraying the others by not mentioning them, but if I included all of my favorites, the list would never end: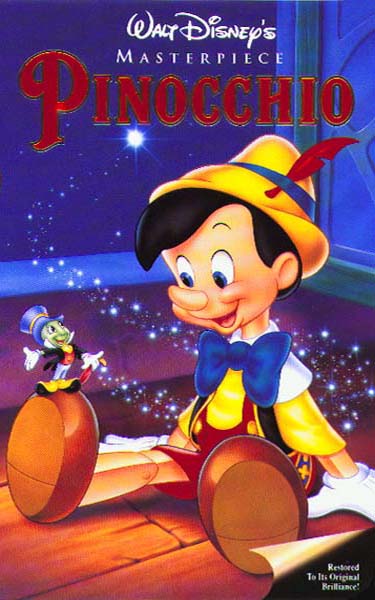 1) "When You Wish Upon a Star" - Pinocchio (1940)
Pinocchio is one of my favorite movies of all time, and I didn't start to appreciate this song until I got older. I hate to sound corny, but the lyrics motivate me to do better and aim higher, even higher than the stars. The song won an Academy Award for Best Original Song, and the film won for Best Original Score, earning the movie two Academy Awards in total.
2) "So This is Love" - Cinderella (1950)
I'm not much of a romantic, but when I hear this song, it makes me want to put on some glass slippers, a shiny dress, and get married. But really, I start thinking about love and romance and all that mushy-gushy stuff. I didn't start liking this song until about a year ago, and now it's one of my favorites. Her vibrato sounds like an angel, and the duet between the two could possibly be the greatest love song in history.
3) "Part of Your World" - The Little Mermaid (1989)
This has always been one of my favorite Disney songs, ever since my mom bought us the cassette tape (you remember those, right?), and my brother and I would sit on my bed, singing along. I especially like the reprise. The film went on to win Best Original Score, composed by Alan Menken. I always liked Ariel's hair during this scene in particular; it moved so fluidly in the water. I tried to imitate it on dry land yesterday, I mean, as a child, but of course, it was impossible…sigh.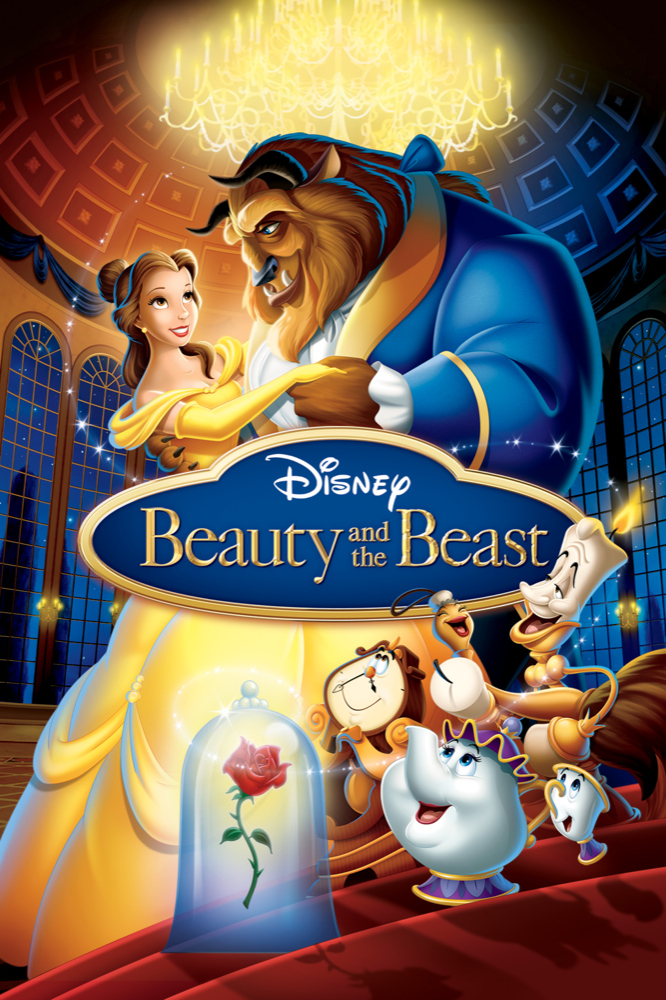 4) "Something There" - Beauty & the Beast (1991)
I know this song isn't as popular as the others in the film, and I like them just as much as this one, but I feel like "Something There" doesn't get as much love as it deserves. I love the fact that this is the song where Belle is beginning to realize her feelings for the Beast. The film won the Academy Award for Best Original Score, another score by Alan Menken, a noticeable trend among Disney movies.
5) "A Whole New World" - Aladdin (1992)
Another wedding-worthy song. I like to imagine Aladdin singing this to me as we fly through the night sky. Of course, it would be in an alternate universe where the cold temperatures at the high altitudes would be non-existent. This is one of my favorite love songs and won the Academy Award for Best Original Score, composed by Menken yet again. It has been covered multiple times throughout the years, but I will always like Lea Salonga's heavenly voice the best.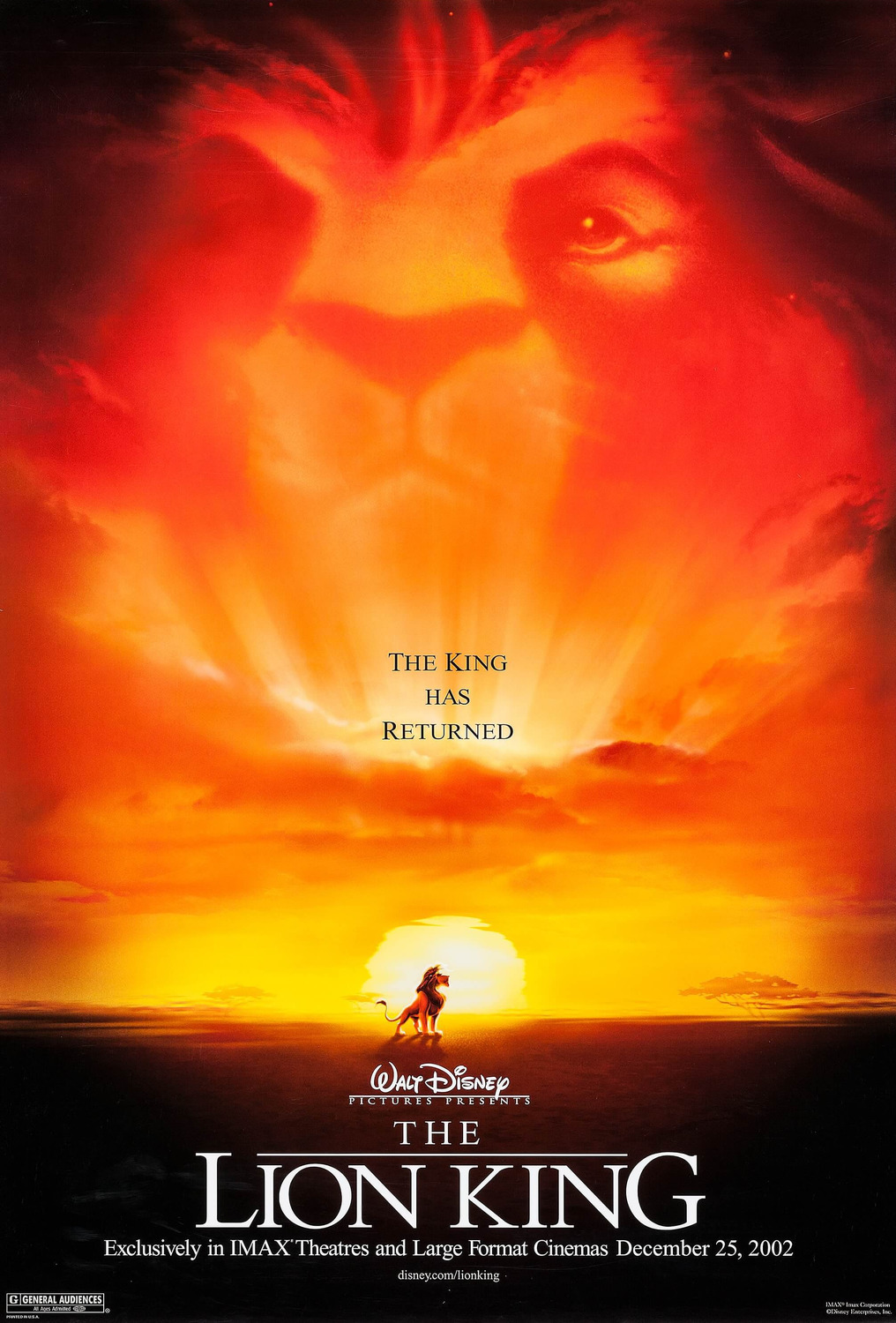 6) "Be Prepared" - The Lion King (1994)
Honestly, I would name the whole soundtrack to this film as a favorite, but I included this song in particular because I feel that it often gets over-looked. I think it's the best song for a Disney villain. The dark atmosphere, the smoke, and the Nazi references all make for a very sinister scene, which seems to be lacking in American animated movies today. The film won many awards, including, you guessed it, Best Original Score, composed by Hans Zimmer.
7) "God Help the Outcasts" - The Hunchback of Notre Dame (1996)
The score for this film was also composed by Menken and received an Academy Award nomination. People may criticize the religious depictions of this film and song, but the message of this song is still immensely powerful. We ask for things, we pray for our own glory, but Esemeralda's plea for her friends and loved ones who are being mistreated reveal a pure and innocent heart, despite how she is perceived by society. It is something I can relate to, and it touches me every time I listen to the lyrics.
8) "I Can Go the Distance" - Hercules (1997)
I didn't start liking this song until about last year. I always thought it was boring, but now, it makes me feel powerful as I listen to the words. With another score by Menken, this song was nominated for Best Original Song at the Academy Awards. It was released as a single successfully by Michael Bolton, but I will always like the original the most. The boyish voice is what makes it so touching.
9) "I Won't Say I'm In Love" - Hercules (1997)
I had to include another from Hercules. The soundtrack is barely acknowledged, unlike other Disney soundtracks. This has always been my go to song when I'm feeling, how shall I say, independent, like I don't need a man. Belinda Carlisle did such a good job portraying Meg's one-woman-show attitude throughout the film, and it comes off in the song. I usually sing this in the shower. Just thought you should know.
10) "Once Upon a December" - Anastasia (1997)
I know, I know, Anastasia isn't a Disney movie. But Don Bluth used to work for Disney, so it pretty much counts. Maybe I should make a "Top 10 Don Bluth Film Songs" list…I'll consider it. Unlike the majority of the previous songs listed, the score for this film was composed by David Newman, and he was nominated for Best Original Song for another song in the film. The scene is so magical, I can listen to this song over and over and never become tired of it. This is another film where I could definitely say the whole soundtrack is one of my favorites.
Author: Shamir Lee
Bio: Shamir Lee is a senior majoring in Advertising. She's a writer for Penn State's CRITIQUE, a student-run business magazine. Additionally, she has created ads and flyers for One Heart, an organization fighting against child sexual abuse. She's interested in looking at cats, doing ballet, exercising, and ending animal cruelty. In her free time, she enjoys watching horror movies, some of her favorites being Satoshi Kon's Perfect Blue and the 2003 remake of The Texas Chainsaw Massacre ("sorry, I just really like the cinematography"). Music is a big part of her life, as she plays piano, a little bit of guitar, and used to play saxophone. Some of her favorite musicians are Jason Becker, BUCK-TICK, Megadeth, Aivi Tran, Missing Persons, Nina Hagen, Prince, and Koji Kondo.