Cooking Class with Chef Nick Stellino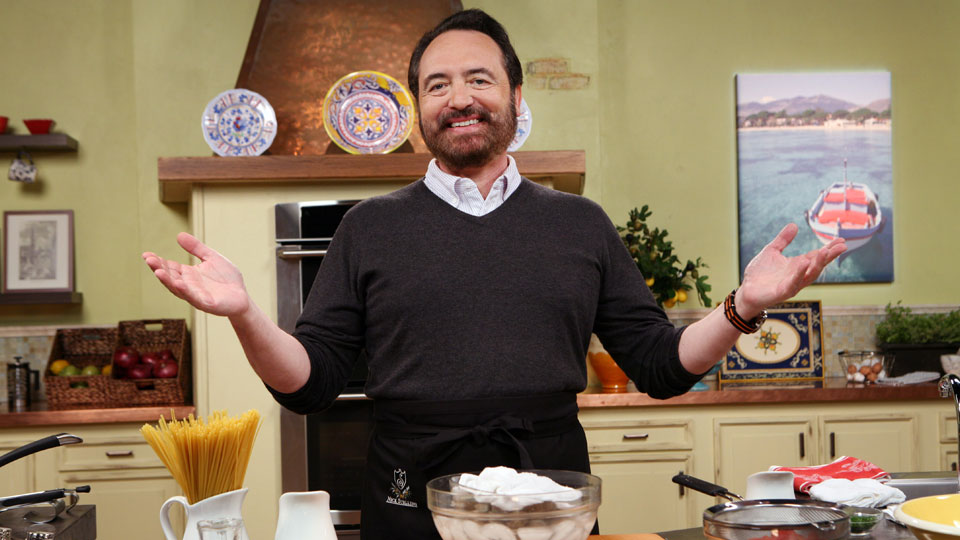 Friday, February 9, 2018, at 5:30 p.m.
Penn State Health and Human Development Food Lab
---
Cook alongside an Italian master chef!
At this private donor event, each cooking station will cook alongside Chef Stellino at the Penn State Food Lab to prepare four Italian dishes:
Tomato, Mozzarella, and Onion Salad
Silky Corn Soup with Truffle Oil and King Crab
Pasta with Eggplant and Smoked Mozzarella
Tiramisu with Strawberry Sauce
Once the finishing touches are complete, there's no clean-up for you. Instead, your creations will be taken to the dining room for a casual dinner and more conversation with Chef Stellino! What could be more fun that this?
---
About Chef Nick Stellino
Nick Stellino spent his youth in Palermo, Sicily, Italy. In his world where food, love, and family were deeply intertwined he developed a passion for cooking at an early age. After several years as a successful stockbroker in New York City, Nick decided to pursue a culinary career. With no formal experience, Nick took a job as a dishwasher, working his way up apprenticing with some of the best chefs in America, to his dream of creating a television program.
The 2017 season of Storyteller in the Kitchen marks Nick's 22nd anniversary on public television Along with his series Cucina Amore I, II, and III, Nick Stellino's Family Kitchen I, II, III, IV and V, and the PBS specials, Nick Stellino's Dinner Party and Nick Stellino: Food, Love & Family, Nick has authored 12 cookbooks.
Nick has made guest appearances on news and talk shows including ABC's Good Morning America, NBC's Today, and The Oprah Winfrey Show, as well as on Italian television. He has been featured in publications including The New York Times, the Los Angeles Times, Bon Appétit, The Magazine of La Cucina Italiana, and Robb Report.
Through his marketing and television production company Nick Stellino Productions, Nick provides services as a business strategist and motivational speaker to a variety of clients and was recently honored by the National Italian American Foundation as the Special Achievement Award in Humanitarian Service. Nick lives in Los Angeles, California, with his wife, Nanci.
---
Tickets
Tickets are $150 per person which includes all ingredients and your meal.
All proceeds benefit WPSU-TV.
Autographed Aprons
Include a WPSU apron with your reservation and have it personalized by Chef Stellino. $20 (includes tax).
---