The opinions expressed in these blogs are solely those of the people who wrote them, and do not represent the views of WPSU or Penn State University.
Posted by Jamie Oberdick on 06/28 at 01:37 PM
Oh, man! A rabbit ate half your annual bed…your tomato plants got trashed by a storm…the neighbor's dog dug up your favorite herb plant…too late to plant something new now, right? Actually, that's not the case. You can can still plant flowers, vegetables, herbs, etc. and still get beauty and flavor from your 2013 garden.
Comments (0)
Posted by Jessica Paholsky on 06/28 at 11:56 AM
Bill Clarke talks about the importance of understanding the process of coffee production, from the country where beans grow to the coffee mug. The Cheese Shoppe, named after its original product, allows customers to see the roasting process while serving themselves to a selection of flavors from around the world.
Comments (1)
Posted by Kayla Tooma on 06/28 at 11:22 AM
Rejoice! Cher is back with a new single "Woman's World" and she's getting ready to release her first album since 2001! Cher has to be one of the most amazing performers to date - she is a chameleon,constantly reinventing herself, and always seems to find a way into the musical trends of any given time while still preserving her style andvoice. At sixty-seven years old, she is still performing, releasing popular dance albums, and is a major pop culture figure. She has won an Academy Award, Golden Globes, an Emmy, and a Grammy. She's also been on Broadway, released twenty-five studio albums, is a political activist, and if all that wasn't enough, in total Cher has been nominated for 315 awards and has won 285 awards.
Comments (0)
Posted by Shamir Lee on 06/27 at 04:25 PM
If you don't know Buck-Tick, you need to. I've been watching a show called Shiki recently, and they sing the theme of the opening credits for the first half of the season and the theme of the ending credits for the second half of the season. I didn't even know it was them, although the smooth, seductive voice sounded very familiar. It was only after the second theme, "Gekka Reijin", was playing when I finally realized who it was, and I've been listening to the song at least five times a day ever since.
Comments (0)
Posted by Brandon Vesely on 06/26 at 05:54 PM
Grade: A
English metal pioneers Black Sabbath have reemerged from the abyss with the release of a new album, 13, and the announcement of a North American Tour.
Over the years, the famous, (and sometimes controversial), group has undergone a series of lineup changes. They've enlisted the talents of a multitude of accomplished vocalists and musicians including co-founder Ozzy Osbourne and Ronny James Dio.
The influential group's latest release features their most famous lineup, original members Ozzy Osbourne on vocals, Tony Iommi on guitars, and Terrence "Geezer" Butler on bass. Original drummer is absent from the line-up with Rage Against the Machine Brad Wilk filling in.
Comments (0)
Posted by Kayla Tooma on 06/26 at 05:11 PM
Easily one of my favorite pop artists, British singer MIKA always seems to come out with fun, creative, visually appealing music videos for his poppy, sometimes deceivingly happy-go-lucky songs.
Following his last two singles, "Underwater" and "The Origin of Love," - which are perhaps two of his most mature and impressive tracks to date (and my personal favorites) - is his latest single and video, "Popular Song," from his latest album The Origin of Love. In this track, MIKA moves from declarations of magnificent love and moving music to high school bullies and some serious pop sounds.
Comments (0)
Posted by Jamie Oberdick on 06/26 at 02:58 PM
Despite last night's deluge that soaked many a garden and farm around the area and a forecast for a lot more rain, summer almost always has at least a few dry spells. Those are the days when the sun bakes the soil to a crispy golden brown dry, and your plants sometimes do things in desperate self-defense, like curl up leaves in the case of corn. You really have no other alternative but to give your plants the life that only good old water can give them.
Comments (0)
Posted by Brandon Vesely on 06/25 at 04:22 PM
Local hip-hop group Atlas Soundtrack closed out State College's seventh annual Summer's Best Music Fest on Saturday with a high energy performance that featured their most popular songs.
A pre-Artsfest of sorts, The Downtown State College Improvement District organizes the yearly festival, which hosts local and regional artists from a variety of genres. Fifteen artists, including the Percolators and the Tussey Mountain Moonshiners, performed at this year's event, which also incorporated a sidewalk sale and a paint contest among other attractions.
Comments (0)
Posted by Local Food Journey on 06/25 at 11:21 AM
Post by Nick Benard
Living in Bellefonte, I love tracking the progress of spring to summer with the Bellefonte Growers Farmer's Market. Located in the Gamble Mill Parking Lot at 160 Dunlap St, the market runs every Saturday from 8:00 a.m. to noon. This market is akin to a self-regulated cooperative, ensuring that the people you buy your food from are the ones who actually grow it. Did you ever wonder why some farmers markets will be flush with corn and beefsteak tomatoes for Memorial Day, even while our PA gardens are just taking root at the end of May? Chances are they're buying from farms in the South and California.
Comments (0)
Posted by James Eisenstein on 06/24 at 12:00 PM
Three local chefs will demonstrate how to prepare dishes using fresh ingredients obtained at the Boalsburg Farmers Market Tuesday, June 25 at 2:00 p.m. Mark Johnson, head chef at the Elk Creek Cafe, will showcase dinner ideas for entertaining friends and family, while Sc'Eric Horner and Chris Young (master cocktailians from the Fuji & Jade Garden restaurant) will demonstrate making "Cocktails from the Garden" using garden-fresh and local ingredients to create exciting summer drinks.
Comments (0)
Posted by Shamir Lee on 06/24 at 11:50 AM
I'm not really a Miley Cyrus fan. I wasn't obsessed with "Hannah Montana" back in the day, but I did like the bone dance, and I did see a Hannah Montana movie. All I remember is some dance in a barn, at least I think it was in a barn. Anyway, at the 2013 Billboard Awards, Cyrus announced that she would be releasing a new single. With her new style, I thought I might stay tuned for that and see if I like it. "We Can't Stop" was released June 3rd to positive reviews. But contrary to the title, I'm able to control myself and I can stop listening to this snooze-fest.
Comments (0)
Posted by Kayla Tooma on 06/24 at 11:06 AM
Backstreet's Back (Alright)! With their eighth studio album, In A World Like This, coming out July 30th, the Backstreet Boys have released their single as the title track of the album. The song is absolutely Backstreet: harmonies, fun/cute lyrics, and so catchy it hurts. However, while sticking to their old aesthetics, they also incorporate elements of today's pop like the dance beats that have wiggled their way into all current pop songs. While I enjoy the track, one drawback is that I feel like it sounds like it could easily be a One Direction song and perhaps not that slightly more mature boy band sound that they had.
Comments (0)
Posted by Brad Yeckley on 06/24 at 08:00 AM
I grew up drinking raw whole milk from a dairy farm that was literally a stone's throw away from my childhood home. On occasion I was annoying enough to garner the attention of the farm workers. On these days I was able to help in the entire milking process. At the time, I had no idea what raw meant and even if I did I'm not sure it would have mattered. My habits changed over time and I became a skim only kind of guy. Recently however, I have made the switch back to raw milk as a result of some research that I've been doing.
Comments (0)
Posted by Brandon Vesely on 06/21 at 06:52 PM
Rap heavyweight Kayne West released his sixth studio album, Yeezus, on Tuesday, June 18.
Kanye continues his legacy of originality and innovation with the release of this vocally-driven album that shows his lyrical and rhythmic talent. Overly dubbed hip-hop tracks defined by electronic and special effects dominate the contemporary hip-hop, industry, and this album's uniquely simplistic sound serves as a breath of fresh air for hip-hop fans who favor edgy, in-your-face lyrics and modulated rhythms driven by the rapper's words themselves.
Comments (0)
Posted by Shamir Lee on 06/21 at 12:41 PM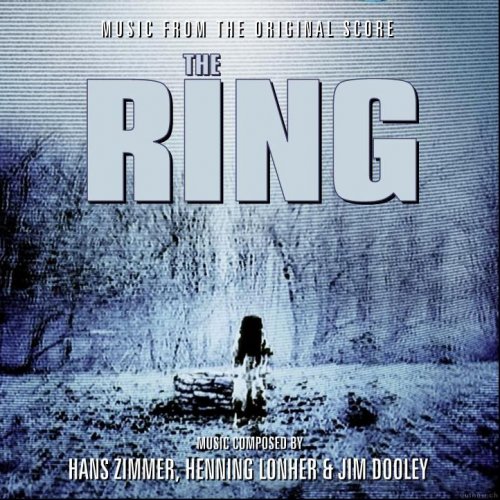 My most recent trip to the theater was in order to see the new Superman adaptation. Man of Steel was a pretty good movie, one of the best superhero movies to have been released this year. But you know what made it so good, in my opinion? The soundtrack, that's what. And who else but Hans Zimmer could have composed such a classic. Even if you don't like the films Zimmer has scored, you can't deny his compositions are majestical masterpieces that can do anything from motivate you through a hard workout to gently sing you to sleep.
Comments (0)
Most recent entries
Bakery focuses on gluten-free options for desserts, pasta

Thursday, September 25, 2014
By Local Food Journey in Local Food Journey

Tuesday, September 23, 2014
By Carley in

Now is the time to plant garlic

Tuesday, September 23, 2014
By Jamie Oberdick in Local Food Journey

American Graduate Day - September 27, noon-5pm

American Graduate Day - September 27, noon-5pm
Monday, September 22, 2014
By Mike D in Programming Events
Categories
Archives
Latest Photos