Blogs

The opinions expressed in these blogs are solely those of the people who wrote them, and do not represent the views of WPSU or Penn State University.
Posted by Shamir Lee on 06/21 at 11:41 AM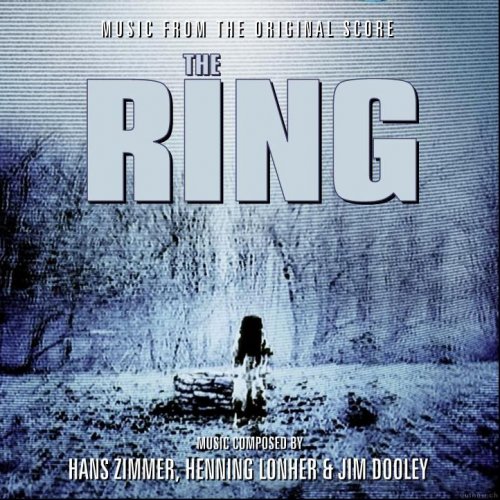 My most recent trip to the theater was in order to see the new Superman adaptation. Man of Steel was a pretty good movie, one of the best superhero movies to have been released this year. But you know what made it so good, in my opinion? The soundtrack, that's what. And who else but Hans Zimmer could have composed such a classic. Even if you don't like the films Zimmer has scored, you can't deny his compositions are majestical masterpieces that can do anything from motivate you through a hard workout to gently sing you to sleep.
The full Man of Steel soundtrack was released June 11th with all original tracks composed entirely by Zimmer himself, if you would like to check that out. I'm here, however, to share my top five favorite Zimmer songs. It's hard to reduce the list to just five, I mean the man has won and been nominated for countless awards! But these are some songs that I never get tired of. Some you may know, others you may be surprised are Zimmer creations.

1) Inception - Dream is Collapsing
I was sitting in the theater in July of 2010, the summer before I would leave for my first year of college, my world collapsing as I struggled with the idea of being alone in another country without my family. I didn't realize how big of a deal this movie was. But when this song filled the room, everything changed. It's only a two-minute song, but you go through a whole journey within those two minutes. The frantic strings, the blaring horns, the buildup to the grand crescendo, it perfectly summarized all the emotions I was feeling in that moment. I left the theater remembering that song, and I haven't forgotten it since. It made the collapsing world around me seem only to be a dream, even if only for a moment.

2) The Lion King - King of Pride Rock
Most of us remember seeing this film as young children, singing along to Hakuna Matata and I Just Can't Wait to be King. I love those songs, too, but the song that has always stuck with me is "King of Pride Rock." It can be heard during the scene where Simba returns to pride rock. It begins with a sad tone, morphing into a short circus-like melody, and then returns to the sad tone. The battle ensues between Scar and Simba, which is reflected in the music. Finally, the crescendo begins, with a tone of victory. Simba has just defeated scar, the rain is pouring down on his fur, and he ascends the rock where he was held at his birth to finally claim his role as King. All of this is told through the music. I'm listening to it now as I type, and I can't help but become emotional. It ends with African influenced chants and voices, singing the main theme of the film, concluding the movie. Zimmer captured the emotions perfectly.

3) The Prince of Egypt - When You Believe
Many people enjoy the Mariah Carey and Whitney Houston version of this song. I think they sang it beautifully, but I've always enjoyed the version featured in the movie the most. Sung by Michelle Pfeiffer and Sally Dworsky, it was only produced and arranged by Zimmer. Stephen Schwartz was actually the writer. But Zimmer had a part in it, nonetheless. His signature horns are present in the crescendo, while Pfeiffer and Dworsky's duet sings uplifting words of faith and miracles. The lyrics combined with the instrumentals create an emotional scene that I can watch over and over again.

4) The Prince of Egypt - Deliver Us
Sorry to bombard you with The Prince of Egypt, but actually I'm not. The soundtrack is just too good. I usually listen to it when I'm doing homework and end up singing and humming all the songs instead of actually working. Deliver Us is one of those songs that I sing at the top of my lungs and replay at least twice. It's my favorite track from the film (and The Plagues, but Zimmer didn't arrange that one). This is another song written by Schwartz and produced/arranged by Zimmer. It's the first song in the film and was a good opener to the Biblical tale. It features the vocals of Ofra Haza and Eden Riegel and contains all of Zimmer's signature orchestral instrumentals, with crescendos, blaring horns, and descending scales. Expect to feel emotional yet again.
This is, hands down, my favorite song by Zimmer. Not only because The Ring is one of my favorite horror movies. Actually, I think the reason I like the film so much is because of the score. I feel like Zimmer's work on this film is overlooked. It captured the tone of the story too perfectly! I can't even begin to describe how much this music moves me, but I'll try. The piano intro is haunting. It's such a simple melody that embodies the lonely, desolate tone of the film. The little girl's voice sings the same melody at the end of the song that the piano previously played, seeming even more eerie than before. I noticed that the frantic strings during the middle are reminiscent of Bernard Herrmann's Psycho theme. I wonder if Zimmer was influenced by it in any way…

Some people have criticized Zimmer's work, saying he is not a real composer, especially considering his informal training. However, he is continually asked to score music for blockbuster films, and he always delivers. My hope is that he continues to compose music that stirs up emotions within me that I can't easily explain, but always leave me pressing the replay button for another listen.
Author: Shamir Lee
Bio: Shamir Lee is a senior majoring in Advertising. She's a writer for Penn State's CRITIQUE, a student-run business magazine. Additionally, she has created ads and flyers for One Heart, an organization fighting against child sexual abuse. She's interested in looking at cats, doing ballet, exercising, and ending animal cruelty. In her free time, she enjoys watching horror movies, some of her favorites being Satoshi Kon's Perfect Blue and the 2003 remake of The Texas Chainsaw Massacre ("sorry, I just really like the cinematography"). Music is a big part of her life, as she plays piano, a little bit of guitar, and used to play saxophone. Some of her favorite musicians are Jason Becker, BUCK-TICK, Megadeth, Aivi Tran, Missing Persons, Nina Hagen, Prince, and Koji Kondo.