Download WPSU's mobile app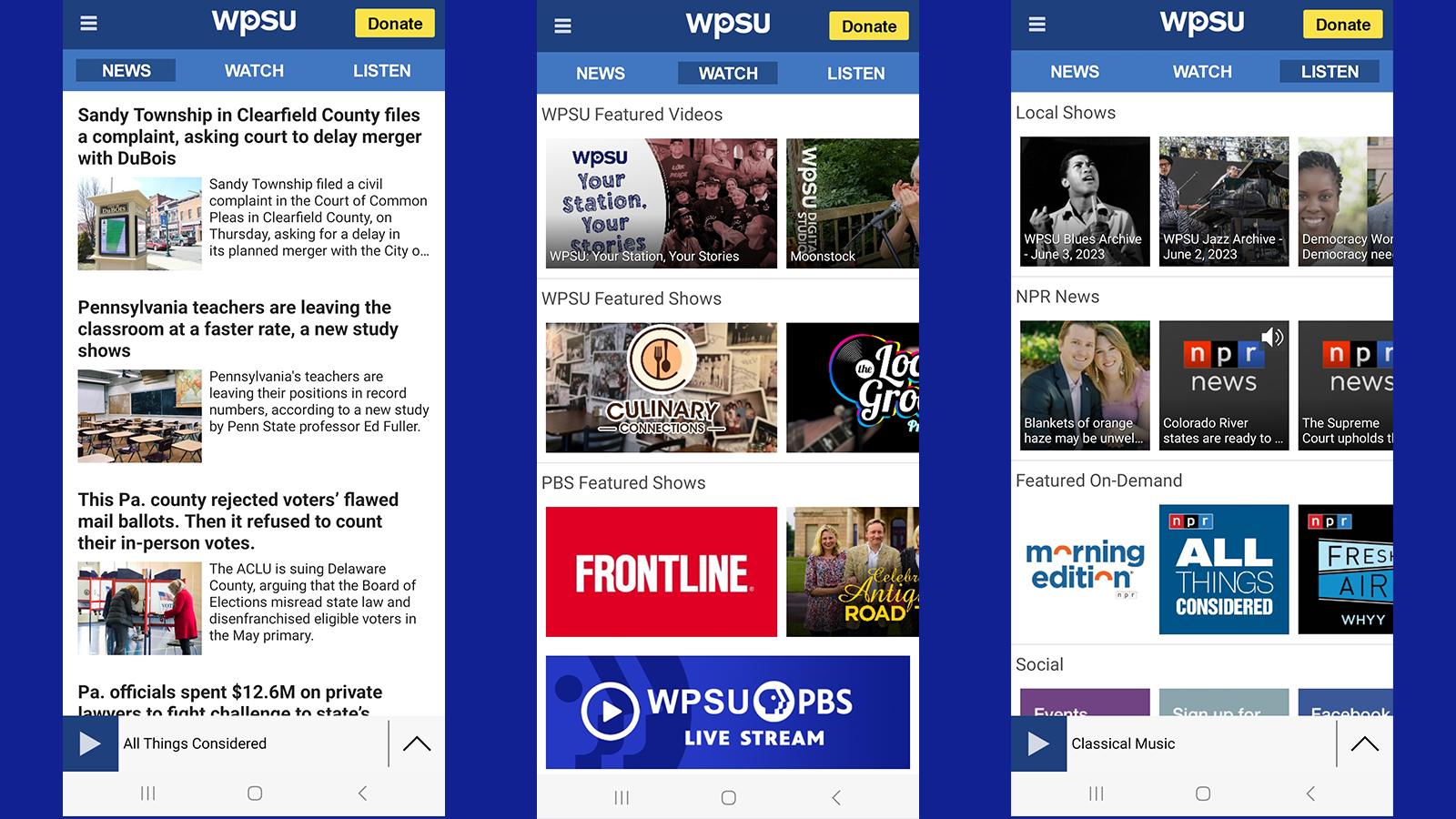 Stay informed throughout your day with WPSU's mobile app, newly redesigned with CarPlay and easy access to local news, videos and more. Available for iPhone, iPod Touch, iPad, Android and Amazon devices.
Key features
Audio streams of WPSU's news and music, available as you browse.
Easy access to WPSU's local news and national stories from NPR.
On-demand programming including All Things Considered, Fresh Air, and Science Friday.
CarPlay on eligible devices.
Full video episodes, previews, and clips from WPSU original programs like Keystone Stories, Culinary Connections and The Local Groove Presents.
PBS favorites like Masterpiece, Antiques Roadshow and Great Performances.
Livestreams of WPSU-TV and PBS KIDS..
Download now and take WPSU with you on the go.