WPSU KIDS Channel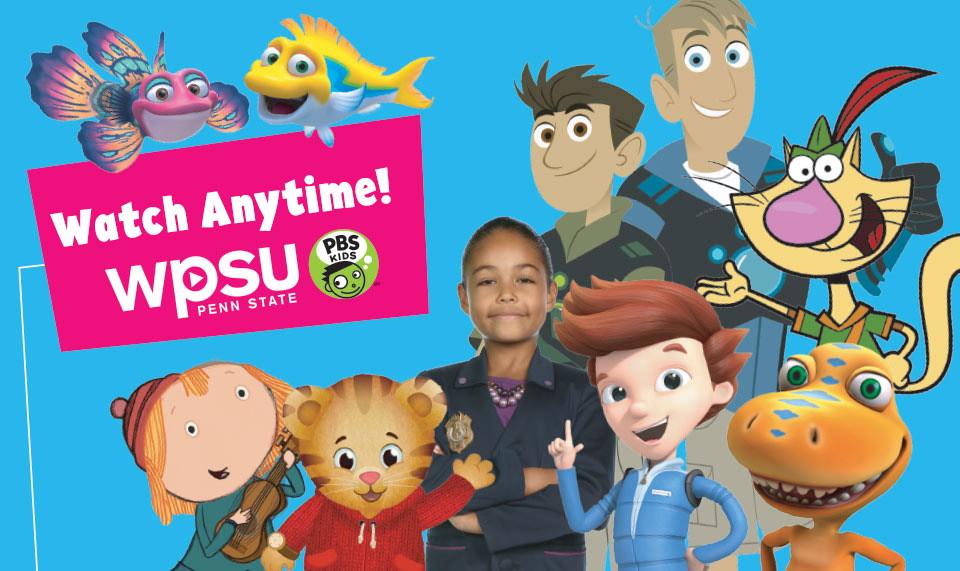 WPSU offers WPSU KIDS, a 24-hour TV cable channel and a livestream. With high-quality, proven content now available 24/7 we're making it easier than ever before for families to watch and explore together in a fun way that sparks curiosity and inspires learning.
Ways you can watch PBS KIDS 24/7
Over-the-air on WPSU-TV
Cable TV (check with your provider)
Roku and Apple TV
WPSU.org
Tablets and mobile devices
WPSU app
PBS KIDS app
WPSU delivers on our mission in an even more impactful way–providing families in 24 counties with 24/7 access to enriching, quality TV content, and more opportunities for families to watch and play together – anytime and anywhere.